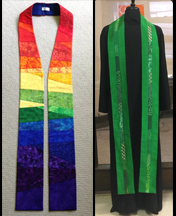 stoles
for Megan
We know of two design and size selections that Megan likes alot, and we are working to have them ready for her Ordination.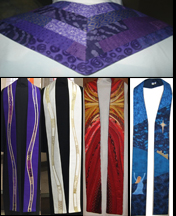 more
about stoles
Clergy wear different colors for different seasons and activities of the ecclesiastical year, and some history.
contribute
Should you wish to make a contribution, of any size, to this ordination gift, you can do so online, by check, or by getting in touch.