In a shameless rip off of the "Pussy Hat" Movement, local beekeeper Caroline Boucher has created "The Buzzy Hat."
We would like to encourage as many apiculturalists as possible to march in their beekeeping gear, but friends of pollinators can show their support by a slight change to their external morphology.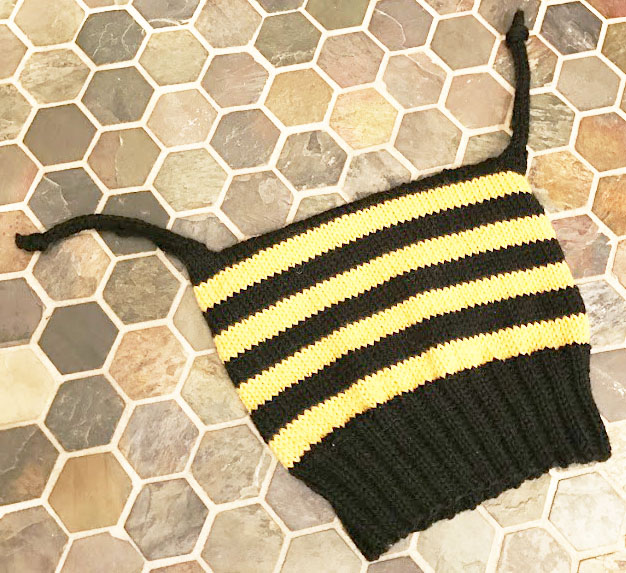 The knitting pattern can be found at Ravelry, sewing pattern upcoming.